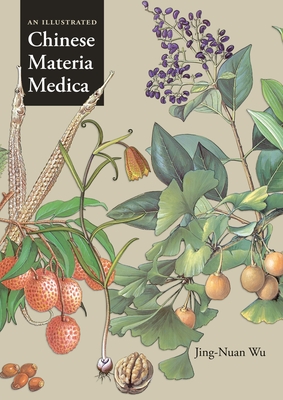 An Illustrated Chinese Materia Medica (Hardcover)
Oxford University Press, USA, 9780195140170, 716pp.
Publication Date: April 28, 2005
* Individual store prices may vary.
Description
One of the cornerstones of traditional Chinese medicine (TCM), herbal medicine has evolved over centuries of clinical practice and empirical results into a vast body of knowledge encompassing more than 6,000 substances, most of whose effects and uses have been documented and researched. The literature on Chinese medicinal herbs is unparalleled and unsurpassed in the world's medical knowledge; the earliest known pharmacological work was composed before the end of the third century B.C. The first classical Chinese materia medica appeared during the late Han dynasty (25-22- A.D.) and included 365 entries of botanical, zoological, and mineral substances, listing their properties and effects. Subsequent materia medica were assembled during virtually every dynasty from the Liang (456-536 A.D.) to the Qing (1645-1911). Among the major treatments published during these centuries was the 30-volume Materia Medica Arranged According to Pattern, which had 1558 entries, more than 3,000 formulae, and became the official pharmacopoeia of herbal medicine in China for 500 years. n Illustrated Chinese Materia Medica brings to the English language a lavishly illustrated atlas of the 320 herbs used most frequently in traditional Chinese medical practice. Each substance is profiled authoritatively in monographs that provide pharmaceutical, botanical and English names; flavor properties and channel tropisms; functions; clinical uses and major combinations; dosage and administration; and precautions. Intended for medicinal and pharmaceutical chemists as well as practitioners of homeopathic and alternative medicines, this materia medica offers a unique blend of authenticity that is derived from knowledge of classical Chinese literature with a clearly practical objective of persenting valuable information in a straightforward, easily comprehensible style.

or
Not Currently Available for Direct Purchase