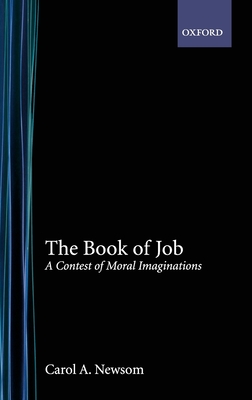 The Book of Job: A Contest of Moral Imaginations (Hardcover)
A Contest of Moral Imaginations
Oxford University Press, USA, 9780195150155, 320pp.
Publication Date: February 1, 2003
Description
Carol Newsom illuminates the relation between the aesthetic forms of Job and the claims made by its various characters. Her innovative approach makes possible a new understanding of the unity of the book that rejects its dismantling in historical criticism and the flattening of the text that characterizes many final form readings. Additionally, she rehabilitates the moral perspectives represented by certain voices of the book that modern critics have treated with disdain.

About the Author
Carol A. Newsom is Professor of Old Testament at Emory University's Candler School of Theology. She has written and edited several books, and is co-editor of The New Oxford Annotated Bible.
Advertisement