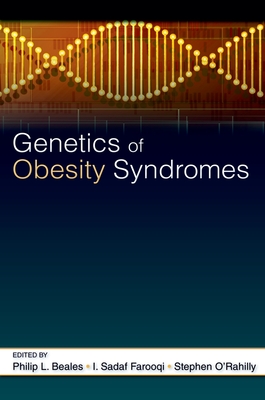 Genetics of Obesity Syndromes (Oxford Monographs on Medical Genetics)
Hardcover

* Individual store prices may vary.
Description
Obesity is one of the most important contributing factors to disease throughout the world and is an area of great current interest among researchers and clinicians. The genetics of common obesity is complex, and an important thread through this labyrinth is the study of genetic syndromes in which obesity is a major component. By examining the genetic mechanisms of obesity in these syndromes, the authors will shed new light on the genetics of common obesity. This is the first book on this important and exciting new area and addreses both the molecular and clinical features of the obesity syndromes, providing hard-core information for researchers and practical guidelines for clinicians caring for obese patients.
The book is divided into three sections: the first covers approaches for assessing and investigating the obese individual; the second describes nondysmorphic, monogenic forms of obesity; and the third documents key, multisystem obesity syndromes with various genetic etiologies. It is as much a reference book as it is a manual and will appeal to clinical geneticists, obesity researchers, endocrinologists, nutritionists, and medical biologists.

Oxford University Press, USA, 9780195300161, 288pp.
Publication Date: August 1, 2008