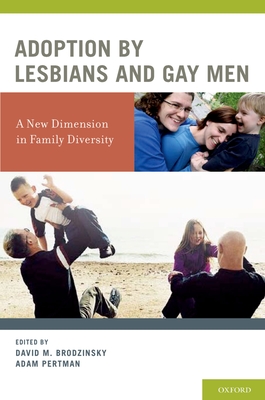 Adoption by Lesbians and Gay Men
A New Dimension in Family Diversity
Hardcover

* Individual store prices may vary.
Description
The practice of adoption has changed dramatically over the past half century, with profound implications for children and families. Perhaps the most remarkable and controversial transformation during this time has been the growing willingness of adoption professionals to place children with sexual-minority individuals and couples. Yet, despite considerable research showing that lesbians and gay men can make good parents, they continue to experience difficulties and barriers in many parts of the country in their efforts to adopt and raise children. Indeed, while progress in this area has been significant, it has been impeded by the homophobia and heterosexist attitudes of adoption professionals and the judiciary; by numerous stereotypes and misconceptions about parenting by lesbians and gay men, and by a lack of adequate guidelines and training for establishing best practice standards in working with this rapidly growing group of adoptive parents. Adoption by Lesbians and Gay Men explores the gamut of historical, legal, sociological, psychological, social casework, and personal issues related to adoption by sexual-minority individuals and couples. Leading experts in a variety of fields address--and often shatter--the controversies, myths, and misconceptions hindering efforts by these individuals to adopt and raise children. What makes this book all the more valuable is that it provides insights and specific recommendations for establishing empirically validated best practices for working with an important sector of our society, for treating all prospective and current parents fairly and equally, and, perhaps most importantly, for increasing a still largely untapped resource for providing families for children who need them.

Oxford University Press, USA, 9780195322606, 288pp.
Publication Date: August 25, 2011
About the Author
David Brodzinsky, Ph.D. is Professor Emeritus of Clinical and Development Psychology at Rutgers University and Research Director of the Evan B. Donaldson Adoption Institute. Adam Pertman is Executive Director of the Evan B. Donaldson Adoption Institute.