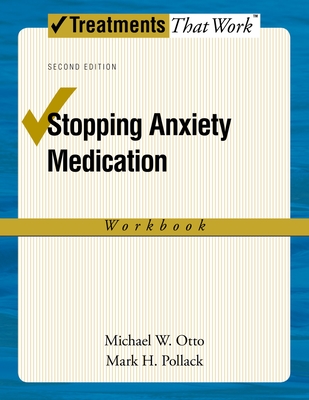 Stopping Anxiety Medication Workbook (Treatments That Work) (Paperback)
Oxford University Press, USA, 9780195338553, 152pp.
Publication Date: March 1, 2009
* Individual store prices may vary.
Description
Millions of people are prescribed medication for anxiety and panic everyday. One of the most common medications prescribed are tranquilizers which can be addictive and habit-forming. Many individuals may wish to discontinue their medication for various reasons. Some have been free of anxiety symptoms for some time and feel they no longer need meds. Women may wish to become pregnant and others may suffer from bothersome side effects. Whatever the reason, weaning off anxiety medications can be extremely difficult. This Workbook, in conjunction with the corresponding Therapist Guide, outlines a treatment program for helping individuals discontinue their medication. This evidence-based treatment incorporates the basic principles of Cognitive-Behavioral Therapy (CBT), which is also effective for treating the underlying Panic Disorder itself. This revised edition of the Workbook teaches the skills necessary to help individuals wean off their medicine through the use of cognitive restructuring techniques, along with exposure to panic and anxiety sensations. New to this edition is a reorganized Chapter 2 that places the core emphasis on the role of fears of anxiety sensations in enhancing the difficulties associated with stopping medication, and a section on discontinuing the use of antidepressants. Blank logs are included for keeping track of homework assignments, as well as for monitoring progress.