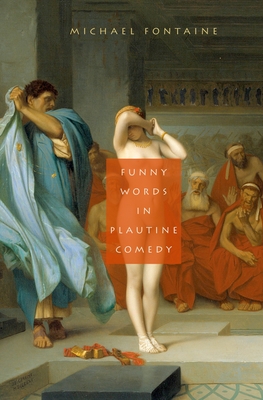 Funny Words in Plautine Comedy (Hardcover)
Oxford University Press, USA, 9780195341447, 328pp.
Publication Date: December 1, 2009
* Individual store prices may vary.
Description
Plautus, Rome's earliest extant poet, was acclaimed by ancient critics above all for his mastery of language and his felicitous jokes; and yet in modern times relatively little attention has been devoted to elucidating these elements fully. In Funny Words in Plautine Comedy, Michael Fontaine reassesses some of the premises and nature of Plautus' comedies. Mixing textual and literary criticism, Fontaine argues that many of Plautus' jokes and puns were misunderstood already in antiquity, and that with them the names and identities of some familiar characters were misconceived. Central to his study are issues of Plautine language, style, psychology, coherence of characterization, and irony. By examining the comedian's tendency to make up and misuse words, Fontaine sheds new light on the close connection between Greek and Roman comedy. Considerable attention is also paid to Plautus' audience and to the visual elements in his plays. The result is a reappraisal that will challenge many received views of Plautus, positioning him as a poet writing in the Hellenistic tradition for a knowledgeable and sophisticated audience. All quotations from Latin, Greek, and other foreign languages are translated. Extensive indices, including a "pundex," facilitate ease of reference among the many jokes and plays on words discussed in the text.

About the Author
Michael Fontaine is Assistant Professor of Classics, Cornell University.