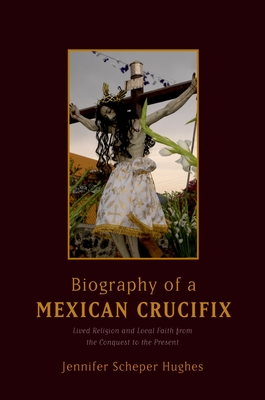 Biography of a Mexican Crucifix (Paperback)
Lived Religion and Local Faith from the Conquest to the Present
Oxford University Press, USA, 9780195367072, 312pp.
Publication Date: January 1, 2010
* Individual store prices may vary.
Description
In 1543, in a small village in Mexico, a group of missionary friars received from a mysterious Indian messenger an unusual carved image of Christ crucified. The friars declared it the most poignantly beautiful depiction of Christ's suffering they had ever seen. Known as the Cristo Aparecido (the "Christ Appeared"), it quickly became one of the most celebrated religious images in colonial Mexico. Today, the Cristo Aparecido is among the oldest New World crucifixes and is the beloved patron saint of the Indians of Totolapan. In Biography of a Mexican Crucifix, Jennifer Scheper Hughes traces popular devotion to the Cristo Aparecido over five centuries of Mexican history. Each chapter investigates a single incident in the encounter between believers and the image. Through these historical vignettes, Hughes explores and reinterprets the conquest of and mission to the Indians; the birth of an indigenous, syncretic Christianity; the violent processes of independence and nationalization; and the utopian vision of liberation theology. Hughes reads all of these through the popular devotion to a crucifix that over the centuries becomes a key protagonist in shaping local history and social identity. This book will be welcomed by scholars and students of religion, Latin American history, anthropology, and theology.

About the Author
Jennifer Scheper Hughes is Assistant Professor of Religious Studies at University of California, Riverside.