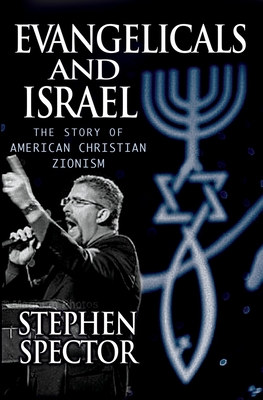 Evangelicals and Israel (Hardcover)
The Story of American Christian Zionism
Oxford University Press, USA, 9780195368024, 338pp.
Publication Date: December 1, 2008
* Individual store prices may vary.
Description
Most observers explain evangelical Christians' bedrock support for Israel as stemming from the apocalyptic belief that the Jews must return to the Holy Land as a precondition for the second coming of Christ. But the real reasons, argues Stephen Spector, are far more complicated. In Evangelicals and Israel, Spector delves deeply into the Christian Zionist movement, mining information from original interviews, web sites, publications, news reports, survey research, worship services, and interfaith conferences, to provide a surprising look at the sources of evangelical support for Israel. Israel is God's prophetic clock for many evangelicals - irrefutable proof that prophecy is true and coming to pass in our lifetime. But Spector goes beyond end-times theology to find a complex set of motivations behind Israel-evangelical relations. These include the promise of God's blessing for those who bless the Jews; gratitude to Jews for establishing the foundations of Christianity; remorse for the Chu

About the Author
Stephen Spector is Professor of English at Stony Brook University. He is the author of Operation Solomon: The Daring Rescue of the Ethiopian Jews.
or
Not Currently Available for Direct Purchase