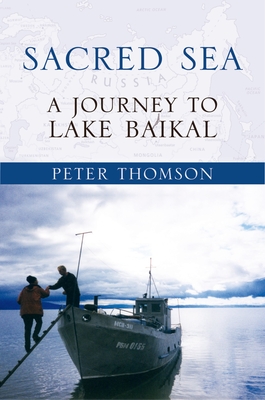 Sacred Sea (Paperback)
A Journey to Lake Baikal
Oxford University Press, USA, 9780195387339, 320pp.
Publication Date: July 1, 2009
Other Editions of This Title:
Hardcover (8/1/2007)
* Individual store prices may vary.
Description
Siberia's Lake Baikal is one of nature's most magnificent creations, the largest and deepest body of fresh water in the world. And yet it is nearly unknown outside of Russia. In Sacred Sea--the first major journalistic examination of Baikal in English--veteran environmental writer Peter Thomson and his younger brother undertake a kind of pilgrimage, journeying 25,000 miles by land and sea to reach this extraordinary lake. At Baikal they find a place of sublime beauty, deep history, and immense natural power. But they also find ominous signs that this perfect eco-system--containing one-fifth of earth's fresh water and said to possess a mythical ability to cleanse itself--could yet succumb to the even more powerful forces of human hubris, carelessness, and ignorance. Ultimately, they help us see that despite its isolation, Baikal is connected to everything else on Earth, and that it will need the love and devotion of people around the world to protect it.

About the Author
Peter Thomson is Founding Producer and Senior Editor of NPR's "Living on Earth" and recipient of 19 awards for excellence in broadcast journalism. He is currently a freelance environmental journalist and member of Executive Committee of Society of Environmental Journalists.