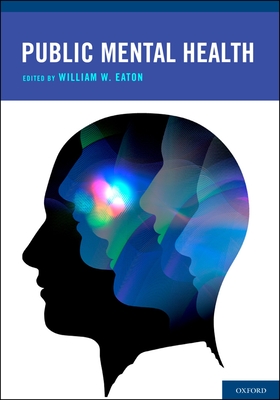 Public Mental Health (Hardcover)
Oxford University Press, USA, 9780195390445, 576pp.
Publication Date: July 27, 2012
Other Editions of This Title:
Paperback (5/1/2019)
Hardcover (5/1/2019)
Paperback (7/14/2014)
* Individual store prices may vary.
Description
Mental disorders are among the most prevalent sources of disease burden in the world. Increasing recognition of this burden has led to an explosion of scientific research as well as widespread public attention. Understanding causes and consequences of mental health and mental disorders from the perspective of public health involves unique methods and concepts from many disciplines, including population-based surveys in a life course framework. Prevention and control of mental disorders involves design and execution of intervention trials to prevent disorder in individuals who are currently healthy, and to minimize future consequences for those with current disorder or a history of disorder. Interventions of this type are important because good mental health protects against onset of a variety of mental disorders, as well as being a valued outcome in itself. The complexity of the brain and its relationship to social life requires concepts, methods, and syntheses that are new for epidemiology and public health. Public Mental Health provides a comprehensive introduction and reference for the public health approach to mental and behavioral disorders, and to promotion of mental health. The volume's chapter authors and coauthors are drawn from the internationally renowned faculty of the Department of Mental Health of the Johns Hopkins Bloomberg School of Public Health, a department uniquely positioned to create this important resource for researchers, students, and public health practitioners. The volume explicates the latest methodologies for studying the occurrence of mental disorders in populations and provides estimates of burden, cultural differences, natural history, and disparities between population subgroups. It includes reviews of genes as sources of risk for mental disorders, the occurrence of stresses and their timing over the life span, and crises and disasters as sources of risk. The book includes chapters on the structure and functioning of the mental health service system in the United States, and around the world, and a comprehensive review of population-based strategies of intervention to lower risk. A final chapter lays out a path for the evolution of public mental health in the future.
About the Author
William W. Eaton, PhD, is Sylvia and Harold Halpert Professor and Chair of the Department of Mental Health at the Johns Hopkins Bloomberg School of Public Health.
or
Not Currently Available for Direct Purchase