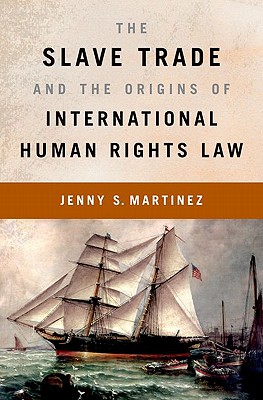 The Slave Trade and the Origins of International Human Rights Law (Hardcover)
Oxford University Press, USA, 9780195391626, 254pp.
Publication Date: January 4, 2012
* Individual store prices may vary.
or
Not Currently Available for Direct Purchase
Description
There is a broad consensus among scholars that the idea of human rights was a product of the Enlightenment but that a self-conscious and broad-based human rights movement focused on international law only began after World War II. In this narrative, the nineteenth century's absence is conspicuous--few have considered that era seriously, much less written books on it. But as Jenny Martinez shows in this novel interpretation of the roots of human rights law, the foundation of the movement that we know today was a product of one of the nineteenth century's central moral causes: the movement to ban the international slave trade. Originating in England in the late eighteenth century, abolitionism achieved remarkable success over the course of the nineteenth century. Martinez focuses in particular on the international admiralty courts, which tried the crews of captured slave ships. The courts, which were based in the Caribbean, West Africa, Cape Town, and Brazil, helped free at least 80,000 Africans from captured slavers between 1807 and 1871. Here then, buried in the dusty archives of admiralty courts, ships' logs, and the British foreign office, are the foundations of contemporary human rights law: international courts targeting states and non-state transnational actors while working on behalf the world's most persecuted peoples--captured West Africans bound for the slave plantations of the Americas. Fueled by a powerful thesis and novel evidence, Martinez's work will reshape the fields of human rights history and international human rights law.

About the Author
Jenny S. Martinez is Professor of Law and Justin M. Roach, Jr., Faculty Scholar at Stanford Law School. A leading expert on international courts and tribunals, international human rights, and the laws of war, she is also an experienced litigator who argued the 2004 case Rumsfeld v. Padilla before the U.S. Supreme Court. Martinez was named to the National Law Journal's list of "Top 40 Lawyers Under 40."
Advertisement