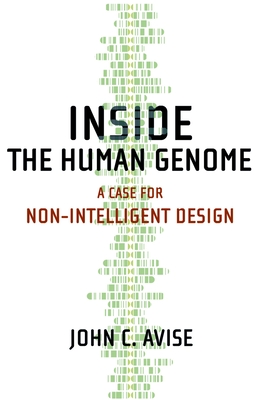 Inside the Human Genome
A Case for Non-Intelligent Design
Hardcover

* Individual store prices may vary.
Description
Humanity's physical design flaws have long been apparent--we get hemorrhoids and impacted wisdom teeth, for instance--but do the imperfections extend down to the level of our genes? Inside the Human Genome is the first book to examine the philosophical question of why, from the perspectives of biochemistry and molecular genetics, flaws exist in the biological world. Distinguished evolutionary geneticist John Avise offers a panoramic yet penetrating exploration of the many gross deficiencies in human DNA--ranging from mutational defects to built-in design faults--while at the same time offering a comprehensive treatment of recent findings about the human genome. The author shows that the overwhelming scientific evidence for genomic imperfection provides a compelling counterargument to intelligent design. He also develops a case that theologians should welcome rather than disavow these discoveries. The evolutionary sciences can help mainstream religions escape the shackles of Intelligent Design, and thereby return religion to its rightful realm--not as the secular interpreter of the biological minutiae of our physical existence, but rather as a respectable philosophical counselor on grander matters of ultimate concern.

Oxford University Press, USA, 9780195393439, 240pp.
Publication Date: February 1, 2010
About the Author
John C. Avise is Distinguished Professor of Ecology and Evolutionary Biology, at the University of California, Irvine, and an elected member of both the National Academy of Sciences and the American Academy of Arts and Sciences.
or
Not Currently Available for Direct Purchase