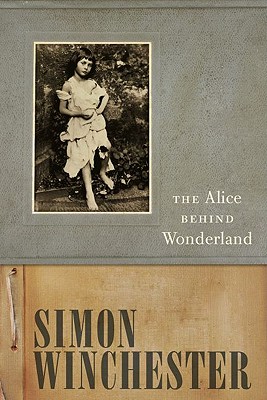 The Alice Behind Wonderland (Hardcover)
Oxford University Press, USA, 9780195396195, 110pp.
Publication Date: March 17, 2011
Other Editions of This Title:
Paperback (9/1/2016)
* Individual store prices may vary.
Description
In the summer of 1858, in a garden behind Christ Church in Oxford, Charles Dodgson--better known by his pseudonym Lewis Carroll--dressed the six-year-old Alice Liddell in ragamuffin's clothes, and then snapped the camera's shutter. In The Alice Behind Wonderland, Simon Winchester uses the famous photograph of Alice as the launching pad for an appreciative energetic and penetrating look at the inspiration behind, and the making of, one of the greatest classics of children's literature. Indeed, Winchester shows that Dodgson's love of photography deeply influenced his view of the world, helping to transform this shy and half-deaf mathematician into one of the world's best-loved observers of childhood. Much like the fictional Alice's world, as the photograph is subject to closer examination, 'Alice Liddell as The Beggar Maid' becomes curiouser and curiouser, capturing a moment during a golden afternoon that would endure forever. 'Alice Liddell as The Beggar Maid' was, in short, the muse that would inspire the creation of Alice's Adventures in Wonderland . Deftly engaging with Dogson's published writings, private diaries, and photography, Winchester weaves together the poignant, turbulent, and entirely fascinating story behind Lewis Carroll and the making of his Alice.
About the Author
Simon Winchester is the author of Atlantic, The Professor and the Madman, The Map that Changed the World, and A Crack in the Edge of the World, all of which have been New York Times bestsellers. In recognition of his accomplished body of work, Winchester was made Officer of the Order of the British Empire (OBE) in 2006. He lives in Manhattan and western Massachusetts.