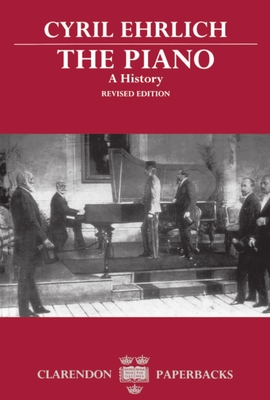 The Piano (Clarendon Paperbacks)
Paperback

* Individual store prices may vary.
Description
For more than a century the piano has occupied a dominant place in music and society. Here, Ehrlich traces the instrument's fascinating history from the fortepiano of Mozart's time, and the Victorian's household orchestra and god, to the most sophisticated modern products of the Japanese
manufacturers. Updated and revised by the author to include recent developments, this book will captivate musicians, historians, and all lovers of the piano.

Clarendon Press, 9780198161714, 272pp.
Publication Date: May 17, 1990