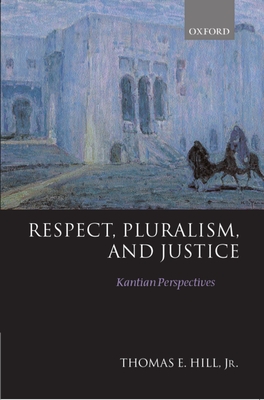 Respect, Pluralism, and Justice 'Kantian Perspectives'
Paperback

* Individual store prices may vary.
Description
Respect, Pluralism, and Justice is a series of essays which sketches a broadly Kantian framework for moral deliberation, and then uses it to address important social and political issues. Hill shows how Kantian theory can be developed to deal with questions about cultural diversity, punishment, political violence, responsibility for the consequences of wrongdoing, and state coercion in a pluralistic society.

Clarendon Press, 9780198238348, 296pp.
Publication Date: June 29, 2000
About the Author
Thomas E. Hill, Jr., is Kenan Professor of Philosophy at the University of North Carolina, Chapel Hill.