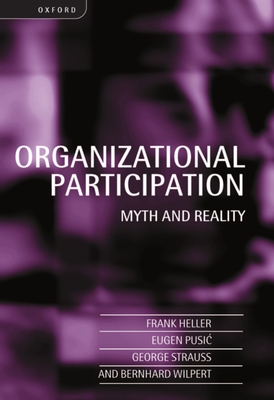 Organizational Participation (Paperback)
Myth and Reality
OUP Oxford, 9780198293781, 304pp.
Publication Date: July 30, 1998
Other Editions of This Title:
Hardcover (12/3/1998)
* Individual store prices may vary.
Description
Team-working, partnership, quality circles, works councils, industrial democracy--are they distinct and innovative arrangements or is it a case of new wine in old bottles? In the post-war period we have seen numerous forms of organizational participation sometimes as experiments, sometimes as negotiated expediency, and sometimes as hype. Different ideas have emerged from different parts of the world, in different industries, at different times with different objectives. In this book, four experienced international analysts take the longer view and look at the changing forms of--and changing debates around--organizational participation. They review an extensive literature of experiments and practical experiences through a critical evaluation of the available data to reach balanced conclusions about the importance and utility of this concept for organizations now and in the future.