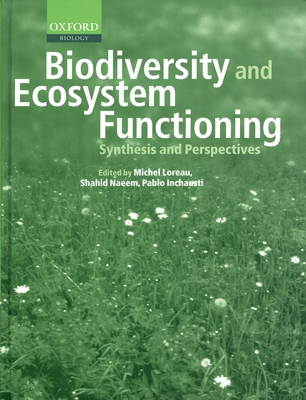 Biodiversity and Ecosystem Functioning (Paperback)
Synthesis and Perspectives (Enviromental Science)
OUP Oxford, 9780198515715, 312pp.
Publication Date: November 1, 2002
Other Editions of This Title:
Hardcover (11/28/2002)
* Individual store prices may vary.
Description
The relationship between biodiversity and ecosystem functioning has emerged as one of the most exciting and dynamic areas in contemporary ecology. Increasing domination of ecosystems by humans is steadily transforming them into depauperate systems. How will this loss of biodiversity affect the functioning and stability of natural and managed ecosystems? This volume provides the first comprehensive and balanced coverage of recent empirical and theoretical research on this question. It reviews the evidence, provides bases for the resolution of the debate that has divided scientists on these issues, and offers perspectives on how current knowledge can be extended to other ecosystems, other organisms and other spatial and temporal scales. It cuts across the traditional division between community ecology and ecosystem ecology, and announces a new ecological synthesis in which the dynamics of biological diversity and the biogeochemical functioning of the Earth system are merged.