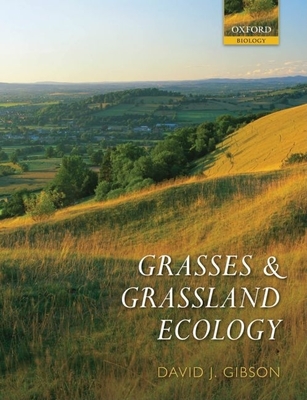 Grasses and Grassland Ecology (Hardcover)
Oxford University Press, USA, 9780198529187, 305pp.
Publication Date: December 1, 2008
* Individual store prices may vary.
Description
Grasslands, in particular managed pastures and rangelands, are widespread, covering approximately 40% (52 million km ) of the Earth's land surface. They are dominated by members of the Poaceae - the fourth largest plant family with over 7,500 species, and also the most widespread. Grasslands constitute a major biome on all continents except Antarctica and also represent the most important food crop on Earth with corn, wheat, maize, rice and millet accounting for the majority of our agricultural output. Grasses and Grassland Ecology provides an ecologically orientated introduction to this influential group of plants, summarizing the most recent scientific research in ecology and agriculture in the context of the older, classic literature. Ten chapters cover the morphology, anatomy, physiology and systematics of grasses, their population, community and ecosystem ecology, their global distribution, and the effects of disturbance and grassland management. This comprehensive and accessible textbook is suitable for graduate level students as well as professional researchers in the fields of plant ecology, rangeland science, crop science, and agriculture.
About the Author
David Gibson, PhD was born and raised in Cuckfield, England. He obtained his BSc in botany from the University of Reading and went on to take a MS in botany from the University of Oklahoma, USA and a PhD from the University of Wales. Gibson has published over 90 papers in scientific journals, most dealing with grasses or grasslands. His previous book Methods in Comparative Plant Population Ecology was published by Oxford University Press in 2002. He is an Editor for the Journal of Ecology, and Associate Editor for the Journal of Vegetation Science, and a Professor of Plant Biology in the Department of Plant Biology and the Center for Ecology at Southern Illinois University Carbondale, USA.
or
Not Currently Available for Direct Purchase