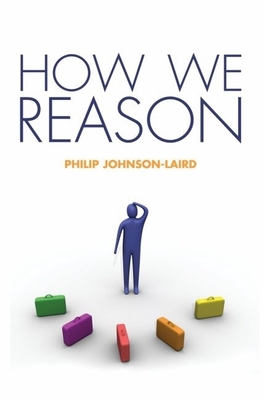 How We Reason (Hardcover)
Oxford University Press, USA, 9780198569763, 573pp.
Publication Date: December 14, 2006
* Individual store prices may vary.
Description
Good reasoning can lead to success; bad reasoning can lead to catastrophe. Yet, it's not obvious how we reason, and why we make mistakes. This new book by one of the pioneers of the field, Philip Johnson-Laird, looks at the mental processes that underlie our reasoning. It provides the most accessible account yet of the science of reasoning.
About the Author
Phil Johnson-Laird was born in Yorkshire, England, in 1936. He left school at the age of 15 and spent ten years in a variety of occupations until he went to University College London to read psychology. He later gained his Ph.D. there under the supervision of Peter Wason, and he joined the faculty in 1966. In 1971, he was a visiting member of the Institute of Advanced Study, Princeton, where he began a collaboration with George A. Miller. Subsequently, he held positions at the University of Sussex (1973-1981) and at the Medical Research Council's Applied Psychology Unit (1981-1989) in Cambridge, where he was also a Fellow of Darwin College. He returned to Princeton in 1989 to be a member of the faculty at the University, where he is the Stuart Professor of Psychology. His research concerns thinking, emotions, creativity, and music.
or
Not Currently Available for Direct Purchase