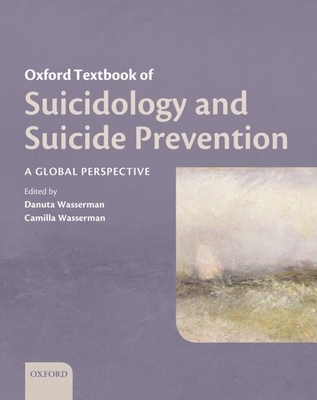 Oxford Textbook of Suicidology and Suicide Prevention Online; A Global Perspective (Oxford Textbooks in Psychiatry) (Hardcover)
Oxford University Press, USA, 9780198570059, 620pp.
Publication Date: May 1, 2009
* Individual store prices may vary.
Description
Approximately 1 million people commit suicide per year world-wide and approximately 10 million people attempt suicide per year. Suicide is a major public health problem throughout the world, and one for which major efforts are being made to help reduce these numbers. However, suicide is the result of complex interactions between a range of factors, including psychological, cultural, biological, and social. Any approach to treating the problem of suicide has to consider all these factors. The Oxford Textbook of Suicidology is the most comprehensive textbook of suicidology and suicide prevention that has ever been published. It is written by world-leading specialists, and describes all aspects of suicidal behavior and suicide prevention. It presents an overview of research within disciplines covering all factors, including psychological, cultural, biological, and sociological. The book provides up-to-date information on different kinds of risk and protective factors, epidemiology, theories on suicidal behaviours, and public health and healthcare preventative approaches. Throughout the book, different approaches to suicide prevention and evidence-based examples are presented, as well as descriptions of different organizations deisigned to prevent suicide. This book will be a key source of reference for both researchers and professionals working in the areas of suicidology and suicide prevention.
About the Author
Danuta Wasserman is Professor of psychiatry and suicidology at Karolinska Institute, Head of NASP (Swedish National Prevention of Suicide and Mental Ill-Health), Honorary President of the Estonian-Swedish Suicidological Institute in Tallinn and Director of the WHO Lead Collaborating Centre of Mental Health Problems and Suicide Across Europe. She is Past-President of the International Academy of Suicide Research and a Board Member of the Association of European Psychiatrists. Professor Wasserman belongs to several national and international scientific organisations and research-planning groups in the fields of mental health and suicide prevention. She is the author of more than 300 scientific articles, reports and book chapters, and of several books and a member of the editorial boards of various journals in the field of suicidology. Her approach in suicide research combines genetic, epidemiological and psycho-social aspects on the individual, the family as well as population levels. Camilla Wasserman received her M.A in Anthropology at the University of Paris VIII, France, with previous studies at Sorbonne, Paris, Hunter College, New York and Stockholm University, Sweden. Her thesis focused on the political, social and cultural expressions of race in the French Antillean Diaspora in Paris. Camilla Wasserman's areas of interest are Gender studies, Political Science, Critical Race theory and Health. Her work is interdisciplinary, combining her social scientific framework with research in suicidology and child psychiatric epidemiology. She did research with a Vietnamese group on the mental health of Vietnamese adolescents in a suburban district of Hanoi. She is currently working in Child Psychiatric Epidemiology, in the Department of Child Psychiatry, at the New York State Psychiatric Institute, where she is coordinating a research project on the general and mental health of children whose parents are incarcerated.
or
Not Currently Available for Direct Purchase