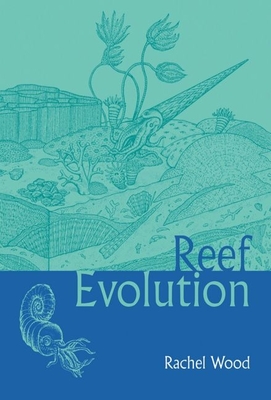 Reef Evolution
Paperback

* Individual store prices may vary.
Description
If one does not understand the biology of the coral reef, one does not understand the reef at all. So, using more than 250 illustrations and specially drawn ecological reconstructions of reef communities, Rachel Wood provides a unique evolutionary approach to the understanding of ancient coral reef ecosystems. Marine organisms have aggregated to form reefs for over 3.5 billion years--creating the largest biologically constructed feature on earth, some visible from space. However, their study has been largely descriptive.
Reef Evolution, documents the fundamental biological processes and innovations which have molded the evolution of reef ecosystems and given rise to the highly complex communities found today. The appearance of clonality, the acquisition of photosymbiosis, and the radiation of predator groups are all discussed in depth. Data from the fossil record documents the evolutionary development of reef ecosystems. Although reefs only occupy a small percentage of the oceans, their importance to the marine environment is many-faceted and global. They create harbors and allow the development of shallow basins with associated mangrove or seagrass communities; they protect coastlines from erosion; are involved in the regulation of atmospheric carbon, which in turn contributes to climate control. can provide extensive oil and gas reservoirs. From a biological standpoint, however, the great significance of reefs lies in their ability to generate and maintain a substantial proportion of tropical marine biodiversity. This unique interdisciplinary approach provides students and researchers in evolution, marine biology, ecology, paleontology, biodiversity, and geology with a text that will allow them to truly understand the biological innovations which have molded the evolution of coral reefs and given rise to the highly complex communities found today.

Oxford University Press, USA, 9780198577843, 432pp.
Publication Date: July 29, 1999
or
Not Currently Available for Direct Purchase