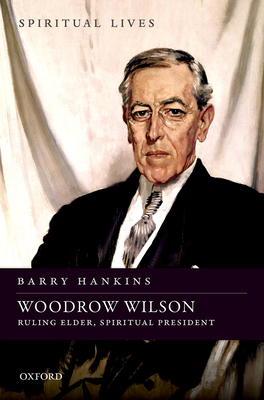 Woodrow Wilson (Hardcover)
Ruling Elder, Spiritual President
Oxford University Press, USA, 9780198718376, 248pp.
Publication Date: August 2, 2016
Other Editions of This Title:
Paperback (12/18/2018)
* Individual store prices may vary.
Description
When Woodrow Wilson was elected as a ruling elder in the Presbyterian Church in 1897, his preacher father allegedly remarked, "I would rather that he held that position than be president of the United States." Fifteen years later he was both. Easily one of the most religious presidents in American history, almost all of Wilson's policies and important speeches were infused with religious concepts. The son, grandson, and nephew of southern Presbyterian divines, with six consecutive generations of preachers on his mother's side, Wilson viewed his political career as a sacred calling. As he remarked to a Democratic Party leader just before his inauguration in 1913, "God ordained that I should be the next president of the United States." As a scholar, Princeton University president, governor of New Jersey, then president, Wilson spent his entire career trying to further the cause of public righteousness. In 1905, he uttered his life's credo: "There is a mighty task before us and it welds us together. It is to make the United States a mighty Christian nation and to Christianize the World." Nonetheless, the 28th president was not principally a religious figure, and he didn't fit comfortably in any religious camp, either in his own time or today. In Woodrow Wilson: Ruling Elder, Spiritual President, Barry Hankins tells the story of Wilson's religion as he moved from the Calvinist orthodoxy of his youth to a progressive, spiritualized religion short on doctrine and long on morality.

About the Author
Barry Hankins is Professor of History at Baylor University, as well as a Resident Scholar with the Institute for Studies of Religion (ISR). His publications include Baptists in America: A History (OUP, 2015) and Evangelicalism and Fundamentalism: A Documentary Reader (NYU Press, 2008). Hankins's biography Francis Schaeffer And the Shaping of Evangelical America: Fundamentalist Warrior, Evangelical Prophet (Eerdmans, 2008) was awarded the 2009 John Pollock Award for Christian Biography.
or
Not Currently Available for Direct Purchase