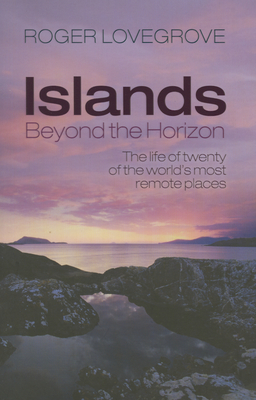 Islands Beyond the Horizon (Paperback)
The Life of Twenty of the World's Most Remote Places
Oxford University Press, USA, 9780198727576, 256pp.
Publication Date: June 23, 2015
Other Editions of This Title:
Hardcover (10/12/2012)
* Individual store prices may vary.
Description
Islands have an irresistible attraction and an enduring appeal. Naturalist Roger Lovegrove has visited many of the most remote islands in the world, and in this book he takes the reader to twenty that fascinate him the most. Some are familiar but most are little known; they range from the storm-bound island of South Georgia and the ice-locked Arctic island of Wrangel to the wind-swept, wave-lashed Mykines and St Kilda. The range is diverse and spectacular; and whether distant, offshore, inhabited, uninhabited, tropical or polar, each is a unique self-contained habitat with a delicately-balanced ecosystem, and each has its own mystique and ineffable magnetism. Central to each story is also the impact of human settlers. Lovegrove recounts unforgettable tales of human endeavour, tragedy, and heroism. But consistently, he has to report on the mankind's negative impact on wildlife and habitats -- from the exploitation of birds for food to the elimination of native vegetation for crops. By looking not only at the biodiversity of each island, but also the uneasy relationship between its wildlife and the involvement of man, he provides a richly detailed account of each island, its diverse wildlife, its human history, and the efforts of conservationists to retain these irreplaceable sites.

About the Author
Roger Lovegrove, Former Director of the Royal Society for the Protection of Birds, Wales Roger Lovegrove was RSPB Director for Wales for 27 years and since retirement has been a member of the board of The Countryside Council for Wales, served on the Forestry Commission Advisory Committee for Wales, was chair of the Welsh woodland initiative (Ty Coed), and founder and later chairman of the Montgomeryshire Wildlife Trust. For twelve years he also served as a wildlife inspector for DEFRA. He is the author of some ten books, including Birds of Wales, The Red Kite's Tale, and more recently Silent Fields.
or
Not Currently Available for Direct Purchase