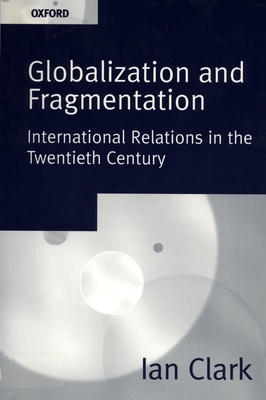 Globalization and Fragmentation (Paperback)
International Relations in the Twentieth Century
OUP Oxford, 9780198781660, 232pp.
Publication Date: May 8, 1997
* Individual store prices may vary.
Description
As we approach the end of the twentieth century, a widespread interest in globalization is thought to be changing all economic, political, and cultural life. Ian Clark takes globalization--and its opposite, fragmentation--as the organizing theme for a grand retrospective of twentieth century international history. He argues that both globalization and fragmentation have ebbed and flowed throughout the century, governed by its great formative events: westernization, the two World Wars, the depression, and the rise and fall of the cold war. Globalization and Fragmentation sets out a challenging analysis of globalization, offering the most advanced and accessible introduction to twentieth century international relations.