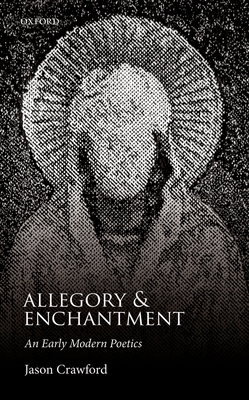 Allegory and Enchantment (Hardcover)
An Early Modern Poetics
Oxford University Press, USA, 9780198788041, 256pp.
Publication Date: March 26, 2017
* Individual store prices may vary.
Description
What is modernity? Where are modernity's points of origin? Where are its boundaries? And what lies beyond those boundaries? Allegory and Enchantment explores these broad questions by considering the work of English writers at the threshold of modernity, and by considering, in particular, the cultural forms these writers want to leave behind. From the fourteenth to the seventeenth centuries, many English writers fashion themselves as engaged in breaking away from an array of old idols: magic, superstition, tradition, the sacramental, the medieval. Many of these writers persistently use metaphors of disenchantment, of awakening from a broken spell, to describe their self-consciously modern orientation toward a medieval past. And many of them associate that repudiated past with the dynamics and conventions of allegory. In the hands of the major English practitioners of allegorical narrative-William Langland, John Skelton, Edmund Spenser, and John Bunyan-allegory shows signs of strain and disintegration. The work of these writers seems to suggest a story of modern emergence in which medieval allegory, with its search for divine order in the material world, breaks down under the pressure of modern disenchantment. But these four early modern writers also make possible other understandings of modernity. Each of them turns to allegory as a central organizing principle for his most ambitious poetic projects. Each discovers in the ancient forms of allegory a vital, powerful instrument of disenchantment. Each of them, therefore, opens up surprising possibilities: that allegory and modernity are inescapably linked; that the story of modern emergence is much older than the early modern period; and that the things modernity has tried to repudiate-the old enchantments-are not as alien, or as absent, as they seem.

About the Author
Jason Crawford is Assistant Professor of English at Union University, where he teaches and writes about early modern literature and culture. His essays have appeared in the Journal of Medieval and Early Modern Studies, Religion & Literature, and English Studies.
or
Not Currently Available for Direct Purchase