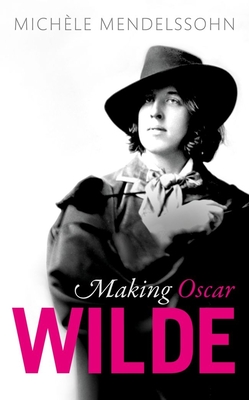 Making Oscar Wilde (Hardcover)
Oxford University Press, USA, 9780198802365, 368pp.
Publication Date: July 1, 2018
* Individual store prices may vary.
Description
Witty, inspiring, and charismatic, Oscar Wilde is one of the Greats of English literature. Today, his plays and stories are beloved around the world. But it was not always so. His afterlife has given him the legitimacy that life denied him. Making Oscar Wilde reveals the untold story of young Oscar's career in Victorian England and post-Civil War America. Set on two continents, it tracks a larger-than-life hero on an unforgettable adventure to make his name and gain international acclaim. "Success is a science," Wilde believed, "if you have the conditions, you get the result." Combining new evidence and gripping cultural history, Michele Mendelssohn dramatizes Wilde's rise, fall, and resurrection as part of a spectacular transatlantic pageant. With superb style and an instinct for story-telling, she brings to life the charming young Irishman who set out to captivate the United States and Britain with his words and ended up conquering the world. Following the twists and turns of Wilde's journey, Mendelssohn vividly depicts sensation-hungry Victorian journalism and popular entertainment alongside racial controversies, sex scandals, and the growth of Irish nationalism. This ground-breaking revisionist history shows how Wilde's tumultuous early life embodies the story of the Victorian era as it tottered towards modernity. Riveting and original, Making Oscar Wilde is a masterful account of a life like no other.

About the Author
Michele Mendelssohn is a literary critic and cultural historian. She is Associate Professor of English Literature at Oxford University. She earned her doctorate from Cambridge University and was a Fulbright Scholar at Harvard University. Her previous books include Henry James, Oscar Wilde, and Aesthetic Culture and two co-edited collections of literary criticism, Alan Hollinghurst and Late Victorian Into Modern (shortlisted for the 2017 Modernist Studies Association Book Prize). She has published in The New York Times, The Guardian, African American Review, Journal of American Studies, Nineteenth Century Literature, and Victorian Literature and Culture.