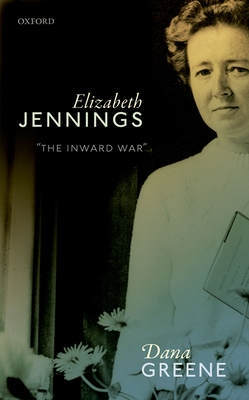 Elizabeth Jennings (Hardcover)
'the Inward War'
Oxford University Press, USA, 9780198820840, 288pp.
Publication Date: November 20, 2018
* Individual store prices may vary.
Description
Elizabeth Jennings was one of the most popular, prolific, and widely anthologized lyric poets in the second half of the twentieth century. This first biography, based on extensive archival research and interviews with Jennings's contemporaries, integrates her life and work and explores the 'inward war' the poet experienced as a result of her gender, religion, and mental fragility. Originally associated with the Movement, Jennings was sui generis, believing poetry was 'communication' and 'communion.' She wrote of nature, friendship, childhood, religion, love, and art, endearing her to a wide audience. Yet lifelong depression, unbearable loneliness, unrelenting fears, poverty, and physical illness plagued her. These were exacerbated by her gender in a male-dominated literary world and an inherited Catholic worldview which initially inculcated guilt and shame. However, a tenacious drive to be a poet made her, 'the most unconditionally loved writer of her generation.' Although her claim was that the poem is not the poet, her life is tracked in her voluminous published and unpublished poetry and prose. The themes of mental illness, the importance of place, the problems associated with being an unmarried woman artist, her relationship with literary mentors and younger poets, her non-feminist feminism, and her marginality and sympathy for the outcast are all explored. It was poetry which saved her; it helped her push back darkness and discover order in the midst of chaos. Poetry was her raison d'etre. It was her life.

About the Author
Dana Greene, Dean Emerita, Oxford College, Emory University Dana Greene is Dean Emerita of Oxford College of Emory University. An historian by training, she served on the faculty of St. Mary's College of Maryland for almost three decades. By craft she is a biographer, author of the lives of Evelyn Underhill, Maisie Ward, and Denise Levertov, and editor of four volumes of works by Evelyn Underhill, Lucretia Mott, and Olympia Brown.