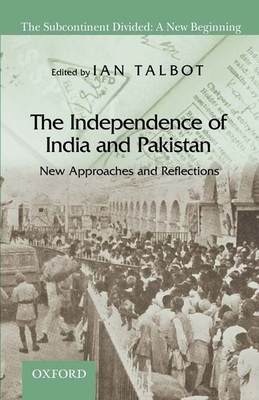 The Independence of India and Pakistan
New Approaches and Reflections (Subcontinent Divided: A New Beginning)
Hardcover

* Individual store prices may vary.
Description
This book brings together essays on the 1947 division of the Indian subcontinent, providing fresh insights into the role of leading British personalities, the interconnection of politics and violence, and the social impact of the resulting upheaval.
These research articles examine three distinct themes relating to the independence of India and Pakistan. First, they focus on the vexed issue of the violence which accompanied the partition of the subcontinent. The contributions assess the range of motives and circumstances which culminated in the mass killings, drawing on fresh sources, such as Police First Information Reports. There are studies of local level incidences of violence and and the debates surrounding the role of the Sikh community in the massacres in the East Punjab.
Secondly, the collection sheds light on the politics of the transfer of power. It brings fresh insights to the roles of Wavell and Mountbatten and traces the long term impact of the Kashmir issue. There is also a pioneering study of the role of the last Governor of the Punjab. Finally, the volume addresses concerns of the 'New History' of Partition, which has its emphasis on subaltern groups and the lived experience of resettlement. The work examines the ways in which Christians living in the West Punjab were affected by partition and how migrants to Delhi attempted to maintain their identity through dietary preferences.

Oxford University Press, USA, 9780199064786, 304pp.
Publication Date: January 1, 2014
About the Author
Ian Talbot is Professor of History at the University of Southampton.
or
Not Currently Available for Direct Purchase