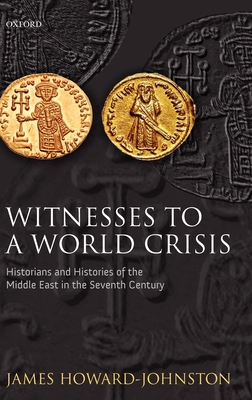 Witnesses to a World Crisis (Hardcover)
Historians and Histories of the Middle East in the Seventh Century
Oxford University Press, USA, 9780199208593, 573pp.
Publication Date: July 29, 2010
* Individual store prices may vary.
Description
James Howard-Johnston provides a sweeping and highly readable account of probably the most dramatic single episode in world history - the emergence of a new religion (Islam), the destruction of two established great powers (Roman and Iranian), and the creation of a new world empire by the Arabs, all in the space of not much more than a generation (610-52 AD). Warfare looms large, especially where operations can be followed in some detail, as in Iraq 636-40, in Egypt 641-2 and in the long-drawn out battle for the Mediterranean (649-98). As the first history of the formative phase of Islam to be grounded in the important non-Islamic as well as Islamic sources Witnesses to a World Crisis is essential reading for anyone wanting to understand Islam as a religion and political force, the modern Middle East, and the jihadist impulse, which is as evident today as it was in the seventh century.

About the Author
James Howard-Johnston is a Fellow of Corpus Christi College, Oxford, and was University Lecturer in Byzantine Studies from 1971 to 2009. He has travelled extensively in the Middle East and East Mediterranean, and escaped for a while from the confines of academic life by serving on Oxford City Council (1971-6) and Oxfordshire County Council (1973-7, 1981-7). He is married to the novelist Angela Huth and has a step-daughter and daughter.