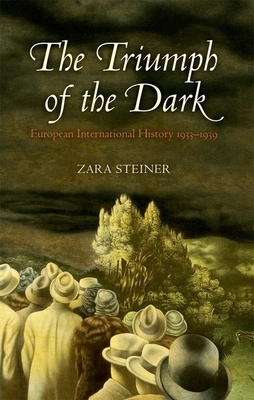 The Triumph of the Dark (Hardcover)
European International History 1933-1939 (Oxford History of Modern Europe)
Oxford University Press, USA, 9780199212002, 1222pp.
Publication Date: May 26, 2011
* Individual store prices may vary.
Description
In this magisterial narrative, Zara Steiner traces the twisted road to war that began with Hitler's assumption of power in Germany. Covering a wide geographical canvas, from America to the Far East, Steiner provides an indispensable reassessment of the most disputed events of these tumultuous years. Steiner underlines the far-reaching consequences of the Great Depression, which shifted the initiative in international affairs from those who upheld the status quo to those who were intent on destroying it. In Europe, the l930s were Hitler's years. He moved the major chess pieces on the board, forcing the others to respond. From the start, Steiner argues, he intended war, and he repeatedly gambled on Germany's future to acquire the necessary resources to fulfil his continental ambitions. Only war could have stopped him-an unwelcome message for most of Europe. Misperception, miscomprehension, and misjudgment on the part of the other Great Powers leaders opened the way for Hitler's repeated diplomatic successes. It is ideology that distinguished the Hitler era from previous struggles for the mastery of Europe. Ideological presumptions created false images and raised barriers to understanding that even good intelligence could not penetrate. Only when the leaders of Britain and France realized the scale of Hitler's ambition, and the challenge Germany posed to their Great Power status, did they finally declare war.

About the Author
Zara Steiner is Emeritus Fellow, New Hall, University of Cambridge, and a Fellow of the British Academy.
or
Not Currently Available for Direct Purchase