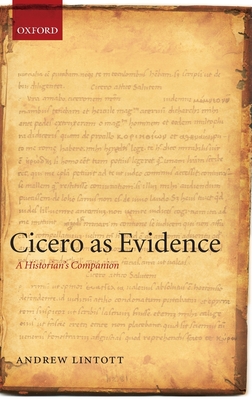 Cicero as Evidence (Hardcover)
A Historian's Companion
Oxford University Press, USA, 9780199216444, 469pp.
Publication Date: May 1, 2008
* Individual store prices may vary.
Description
Cicero, one of the greatest orators of all time and an important politician at the time of the downfall of the Roman Republic, has left in his writings a first-hand view of the age of Caesar and Pompey. However, readers need to learn how to interpret these writings and, as with any politician or orator, not to believe too easily what he says. This book is a guide to reading Cicero and a companion to anyone who is prepared to take the long but rewarding journey through his works. It is not in itself a biography, but may help readers to construct their own biographies of Cicero or histories of his age.

About the Author
Andrew Lintott is Emeritus Fellow, Worcester College, Oxford.