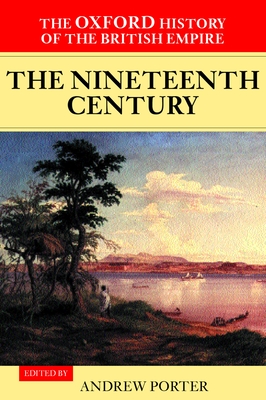 The Nineteenth Century (Oxford History of the British Empire)
Paperback

* Individual store prices may vary.
Description
Volume III covers the long watershed of the nineteenth century, from the American independence of the 1780s to the eve of world war in 1914. This period saw Britain's greatest expansion as an empire-builder and a dominant world power. We begin with several thematic chapters--some are on Britain while others consider the empire's periphery--exploring the key dynamics of British expansion that made imperial influence possible and imperial rule prevalent. The volume also studies the economic, cultural, and institutional frameworks that shaped Britain's overseas empire. Focus then shifts to the principal areas of imperial activity overseas, including both white-settler and tropical colonies, and the question of how British interests and imperial rule shaped the political, social, and economic histories of individual regions. The themes include economics, institutions, defense, technology, imperial and colonial cultures, science, and exploration. The volume examines not only the formal empire, stretching from Australasia and the West Indies to India and the African colonies, but also China and Latin America, which were the central components of Britain's "informal" empire. About the Series: The Oxford History of the British Empire is a major new assessment of the Empire in the light of recent scholarship and the progressive opening of historical records. It deals with the interaction of British and non-western societies from the Elizabethan era to the late twentieth century, provides a balanced treatment of the ruled as well as the rulers, and takes into account the significance of the Empire for the peoples of the British Isles. All five of the volumes in this series fully explore economic and social as well as political trends.

Oxford University Press, USA, 9780199246786, 800pp.
Publication Date: September 20, 2001
About the Author
Andrew Porter is Rhodes Professor of Imperial History at the University of London.