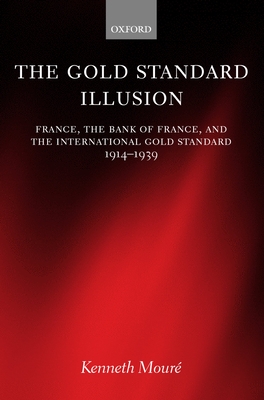 The Gold Standard Illusion
France, the Bank of France, and the International Gold Standard, 1914-1939
Hardcover

* Individual store prices may vary.
Description
Did French gold policy cause the Great Depression? The Gold Standard Illusion draws on newly-available French records to test the gold standard interpretation of the Great Depression. It provides a history of French economic understanding, policy-making, and politics with regard to gold, monetary policy, and the key role of financial problems in political instability from 1914 to 1939.

Oxford University Press, USA, 9780199249046, 288pp.
Publication Date: June 27, 2002
About the Author
Born in Calgary AB on 31 March 1956. B.A. in Economics, University of Calgary (1980); M.A. in European History, SUNY at Stony Brook (1981); Ph.D. in European History, University of Toronto (1988). Currently Professor of History at UC Santa Barbara, where he has taught since 1989. Member of the School of Historical Studies, the Institute for Advanced Study, Princeton NJ, 1991-1993.