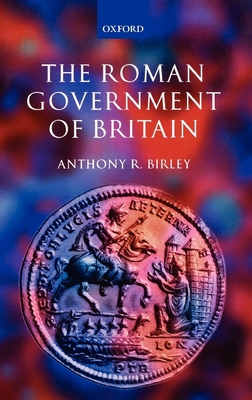 The Roman Government of Britain (Hardcover)
OUP Oxford, 9780199252374, 532pp.
Publication Date: December 1, 2005
* Individual store prices may vary.
Description
The Roman Government of Britain is a completely rewritten version of Professor Birley's Fasti of Roman Britain (1981), with biographical entries for all higher officials from AD 43 to 409. Several new governors, legionary legates, tribunes, procurators, and fleet prefects are included, and the entries for those previously known revised; and in this edition translations of all sources have been added. Introductory sections deal with career structures in the principate and the changed system of the late empire. Evidence for imperial visits is also quoted and discussed. The work provides a full conspectus of all the literary, epigraphic, and numismatic sources for the history of Roman rule in Britain.

About the Author
Anthony R. Birley is Chairman of Trustees, Vindolanda Trust.