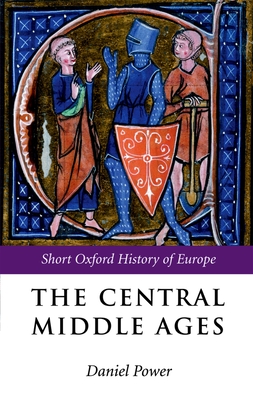 The Central Middle Ages (Short Oxford History of Europe) (Paperback)
OUP Oxford, 9780199253128, 304pp.
Publication Date: February 1, 2006
Other Editions of This Title:
Hardcover (4/20/2006)
* Individual store prices may vary.
Description
The period from the late tenth to the early fourteenth centuries was one of the most dynamic in European history. Latin Christendom found a new confidence which has left its mark upon the landscape in the form of the great cathedrals and castles, while thousands of new towns and villages were founded. The continent was carved up into dynastic kingdoms and principalities from which the European state system would evolve. An age of great religious enthusiasm, it developed a darker side in the form of the Crusades and the persecution of heretics and Jews. In this book seven experts in the field examine how Europe was transformed in the Central Middle Ages. Thematic chapters analyse the political, social, economic, religious and intellectual history of Latin Christendom, and trace its expansion to the north, south and east. As well as many familiar topics the authors discuss less well known aspects of the period such as the popular experience of religion or the new kingdoms of east-central Europe. The book includes a chronology of developments, a glossary, maps, illustrations and guidance for further reading.

About the Author
Daniel Power is Lecturer in Medieval History at the University of Sheffield.