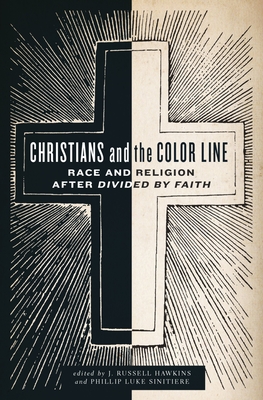 Christians and the Color Line (Hardcover)
Race and Religion After Divided by Faith
OUP Us, 9780199329502, 278pp.
Publication Date: November 6, 2013
* Individual store prices may vary.
Description
Christians and the Color Line analyzes the complex entanglement of race and religion in the United States. Drawing on historical and contemporary examples of racialized religion, the essays in this volume consider the problem of race both in Christian congregations and in American society as a whole.
Belying the notion that a post-racial America has arrived, congregations in the US are showing an unprecedented degree of interest in overcoming the deep racial divisions that exist within American Protestantism. In one recent poll, for instance, nearly 70 percent of church leaders expressed a strong desire for their congregations to become racially and culturally diverse. To date, reality has eluded this professed desire as fewer than 10 percent of American Protestant churches have actually achieved multiracial status.
Employing innovative research from sociology, history, philosophy, and religious studies, the contributors to this volume use Michael Emerson and Christian Smith's groundbreaking study Divided by Faith (Oxford, 2000) as their starting point to acknowledge important historical, sociological, and theological causations for racial divisions in Christian communities. Collectively, however, these scholars also offer constructive steps that Christians of all races might take to overcome the color line and usher in a new era of cross-racial engagement.

About the Author
J. Russell Hawkins is Assistant Professor of Humanities and History in the John Wesley Honors College at Indiana Wesleyan University. His research interests cover the intersection of race, evangelical religion, and politics in recent American history. Phillip Luke Sinitiere is Professor of History at the College of Biblical Studies, a multiethnic school located in Houston's culturally rich Mahatma Gandhi District. A scholar of American religion and culture, he is co-author of Holy Mavericks: Evangelical Innovators and the Spiritual Marketplace (2009). With Amy Helene Kirschke he edited Protest and Propaganda: W. E. B. Du Bois, The Crisis, and American History (2013).