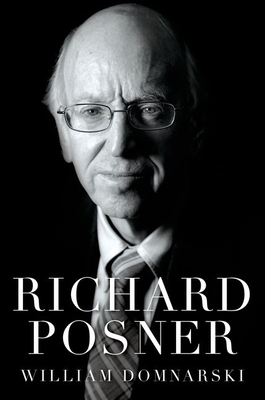 Richard Posner
Hardcover

* Individual store prices may vary.
Description
Judge Richard Posner is one of the great legal minds of our age, on par with such generation-defining judges as Holmes, Hand, and Friendly. A judge on the U.S. Court of Appeals for the Seventh Circuit and the principal exponent of the enormously influential law and economics movement, he
writes provocative books as a public intellectual, receives frequent media attention, and has been at the center of some very high-profile legal spats. He is also a member of an increasingly rare breed-judges who write their own opinions rather than delegating the work to clerks-and therefore we
have unusually direct access to the workings of his mind and judicial philosophy. Now, for the first time, this fascinating figure receives a full-length biographical treatment. In Richard Posner, William Domnarski examines the life experience, personality, academic career, jurisprudence, and professional relationships of his subject with depth and clarity. Domnarski has had
access to Posner himself and to Posner's extensive archive at the University of Chicago. In addition, Domnarski was able to interview and correspond with more than two hundred people Posner has known, worked with, or gone to school with over the course of his career, from grade school to the present
day. The list includes among others members of the Harvard Law Review, colleagues at the University of Chicago, former law clerks over Posner's more than thirty years on the United States Court of Appeals for the Seventh Circuit, and even other judges from that court. Richard Posner is a comprehensive and accessible account of a unique judge who, despite never having sat on the Supreme Court, has nevertheless dominated the way law is understood in contemporary America.

Oxford University Press, USA, 9780199332311, 304pp.
Publication Date: September 23, 2016
About the Author
William Domnarski has been a lawyer and legal writer for 30 years. He is the author of three previous books on federal judges, as well as a book on the nature of practicing law. He has a JD from the University of Connecticut School of Law and a Ph.D. in English from the University of California, Riverside.