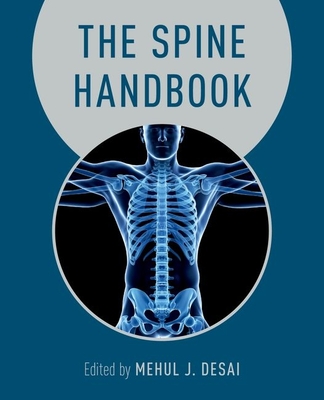 The Spine Handbook (Paperback)
Oxford University Press, USA, 9780199350940, 680pp.
Publication Date: June 4, 2018
* Individual store prices may vary.
Description
Spinal disorders, especially neck and back pain, are frequent yet challenging for physicians to manage. While most texts are highly subspecialized or focus on only a specific area of management, The Spine Handbook provides a thorough overview of the entire spine and interdisciplinary treatment of common spinal conditions. Sections build from the foundations of history and examination, radiological imaging, and behavioral assessment through the core topics of both interventional and surgical options, as well as exploring emerging and special conditions, and neuromodulation. Chapters are written by experts from a wide array of fields, including physical therapists, radiologists, psychologists, physiatrists, anesthesiologists, orthopedic spine surgeons, and neurosurgeons. Each chapter contains key points to summarize content and discussions of anatomy, pathophysiology, presentation, imaging, and treatment options. This comprehensive handbook provides the fundamental diagnostic and therapeutic information needed to effectively deliver 'best practice' care for spinal disorders, making it a must-read for physicians of any training level that may encounter or treat spinal disorders.

About the Author
Dr. Mehul J. Desai, MD, MPH, is the Founder and Medical Director of the International Spine, Pain & Performance Center, a collaborative, interdisciplinary practice located in Washington DC and Arlington VA. Board Certified in Pain medicine and Physical Medicine & Rehabilitation, Dr. Desai maintains an avid interest in research and clinical trials. He has published over 30 peer-reviewed articles, multiple book chapters and The Spine Handbook represents his second book. Dr. Desai recently completed a leadership fellowship with the American Academy of Physical Medicine & Rehabilitation and a legislative fellowship on Capital Hill with the North American Neuromodulation Society. His clinical interests include neuromodulation, discogenic pain, interventional orthopedics, pelvic pain, complex spine conditions, outcomes-based research and healthcare economics.