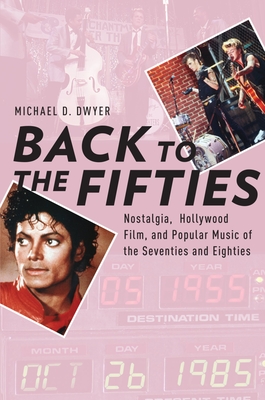 Back to the Fifties
Nostalgia, Hollywood Film, and Popular Music of the Seventies and Eighties (Oxford Music / Media)
Paperback

* Individual store prices may vary.
Other Editions of This Title:
Hardcover (7/8/2015)
Description
Throughout the 1970s and 1980s, Hollywood studios and record companies churned out films, albums, music videos and promotional materials that sought to recapture, revise, and re-imagine the 1950s. Breaking from dominant wisdom that casts the trend as wholly defined by Ronald Reagan's politics or the rise of postmodernism, Back to the Fifties reveals how Fifties nostalgia from 1973 to 1988 was utilized by a range of audiences for diverse and often competing agendas. Films from American Graffiti to Hairspray and popular music from Sha Na Na to Michael Jackson shaped - and were shaped by - the complex social, political and cultural conditions of the Reagan Era. By closely examining the ways that "the Fifties" was remade and recalled, Back to the Fifties explores how cultural memories were fostered for a generation of teenagers trained by popular culture to rewind, record, recycle and replay.

Oxford University Press, USA, 9780199356843, 240pp.
Publication Date: July 8, 2015
About the Author
Michael D. Dwyer is an Assistant Professor of Media and Communication at Arcadia University, teaching courses in film, writing, and media studies. In various outlets, he writes about fandom, DIY culture and politics, pop music, memory, Hollywood film, cultural geography, American soccer and the Internet. He lives in Philadelphia with his partner Rachel.