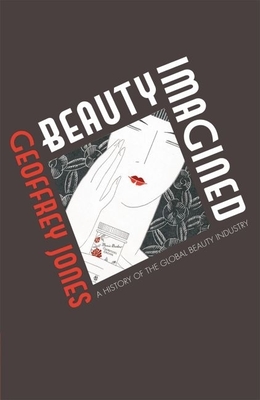 Beauty Imagined (Hardcover)
A History of the Global Beauty Industry
Oxford University Press, USA, 9780199556496, 412pp.
Publication Date: April 25, 2010
Other Editions of This Title:
Paperback (11/29/2011)
* Individual store prices may vary.
Description
The global beauty business permeates our lives, influencing how we perceive ourselves and what it is to be beautiful. The brands and firms which have shaped this industry, such as Avon, Coty, Estee Lauder, L'Oreal, and Shiseido, have imagined beauty for us. This book provides the first authoritative history of the global beauty industry from its emergence in the nineteenth century to the present day, exploring how today's global giants grew. It shows how successive generations of entrepreneurs built brands which shaped perceptions of beauty, and the business organizations needed to market them. They democratized access to beauty products, once the privilege of elites, but they also defined the gender and ethnic borders of beauty, and its association with a handful of cities, notably Paris and later New York. The result was a homogenization of beauty ideals throughout the world. Today globalization is changing the beauty industry again; its impact can be seen in a range of competing strategies. Global brands have swept into China, Russia, and India, but at the same time, these brands are having to respond to a far greater diversity of cultures and lifestyles as new markets are opened up worldwide. In the twenty first century, beauty is again being re-imagined anew.

About the Author
Geoffrey Jones is Isidor Straus Professor of Business History, Harvard Business School. He previously taught at the universities of Cambridge and Reading, and at the London School of Economics and Political Science, in Great Britain. He is the author and editor of many prize-winning books and articles on the history of international business, including British Multinational Banking 1830-1990 (OUP, 1993), Merchants to Multinationals (OUP, 2000), Multinationals and Global Capitalism (OUP, 2005), Renewing Unilever (OUP, 2005), and The Oxford Handbook of Business History (OUP, 2008). He is a former President of both the European Business History Association and the Business History Conference of the United States, is co-editor of the journal Business History Review.
or
Not Currently Available for Direct Purchase