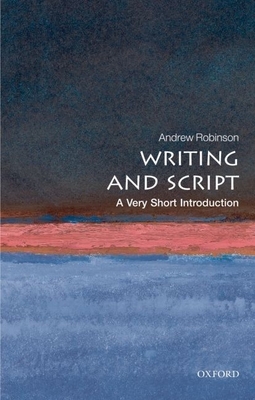 Writing and Script (Very Short Introductions)
Paperback

* Individual store prices may vary.
Description
Writing is the defining marker of civilization, without which there could be no records, no history, no books, no accumulation of knowledge. But when did this essential part of our lives begin? Why do we all write differently and how did writing evolve into what we use today? All of these questions are answered in this Very Short Introduction. Andrew Robinson tells the fascinating story of the history of writing, shedding light on its development and examining the enormous variety of writing and scripts we use today. Starting with the origins of writing five thousand years ago, with cuneiform and Egyptian hieroglyphs, Robinson explains how these early forms developed into hundreds of scripts, including the Roman alphabet and Chinese characters. He reveals how the modern writing symbols and abbreviations we take for granted today--including airport signage and text messaging--resemble ancient ones much more closely than we might think. The book also includes a chronology of events from 3300 BC to AD 2000, a list of titles for further reading, and an index.
About the Series Combining authority with wit, accessibility, and style, Very Short Introductions offer an introduction to some of life's most interesting topics. Written by experts for the newcomer, they demonstrate the finest contemporary thinking about the central problems and issues in hundreds of key topics, from philosophy to Freud, quantum theory to Islam.

Oxford University Press, USA, 9780199567782, 157pp.
Publication Date: September 1, 2009
About the Author
Andrew Robinson is a Visiting Fellow of Wolfson College, Cambridge. The former Literary Editor of The Times Higher Education Supplement, his books include The Story of Writing and Lost Languages: The Enigma of the World's Undeciphered Scripts.