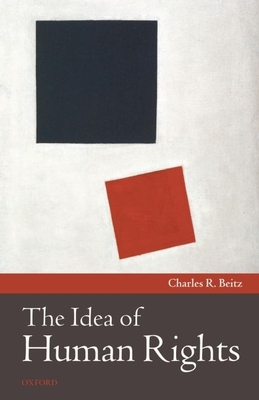 The Idea of Human Rights (Hardcover)
Oxford University Press, USA, 9780199572458, 235pp.
Publication Date: October 1, 2009
Other Editions of This Title:
Paperback (7/16/2013)
* Individual store prices may vary.
Description
The international doctrine of human rights is one of the most ambitious parts of the settlement of World War II. Since then, the language of human rights has become the common language of social criticism in global political life. This book is a theoretical examination of the central idea of that language, the idea of a human right. In contrast to more conventional philosophical studies, Charles Beitz takes a practical approach, looking at the history and political practice of human rights for guidance in understanding the central idea. Betiz presents a model of human rights as matters of international concern whose violation by governments can justify international protective and restorative action ranging from intervention to assistance. He proposes a schema for justifying human rights and applies it to several controversial cases--rights against poverty, rights to democracy, and the human rights of women. Throughout, The Idea of Human Rights attends to some main reasons why people are skeptical about human rights, including the fear that human rights will be used by strong powers to advance their national interests. The book concludes by observing that contemporary human rights practice is vulnerable to several pathologies and argues the need for international collaboration to avoid them.
About the Author
Charles R. Beitz is Edwards S. Sanford Professor of Politics at Princeton University. He has written books and articles in global political theory (Political Theory and International Relations) and democratic theory (Political Equality) and is co-editor, with Robert Goodin, of Global Basic Rights (OUP 2009). He has been a Guggenheim Fellow and is a member of the American Academy of Arts and Sciences.
or
Not Currently Available for Direct Purchase