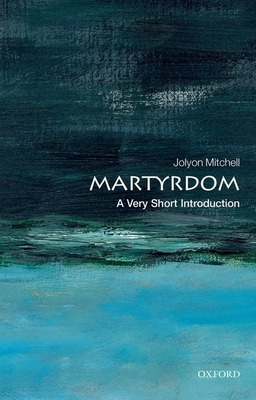 Martyrdom (Very Short Introductions) (Paperback)
Oxford University Press, USA, 9780199585236, 141pp.
Publication Date: January 6, 2013
* Individual store prices may vary.
Description
One person's "martyr" is another person's "terrorist," and one person's "martyrdom operation" is another's "suicide bombing." Suicide attacks around the world have raised many troubling questions about martyrdom. What is martyrdom? Why are some people drawn towards giving up their lives as martyrs? What place does religion play in inciting and creating martyrs? How are martyrs made? In order to answer such questions and to understand the contemporary debates about martyrdom, this Very Short Introduction considers martyrdom's diverse roots. Jolyon Mitchell looks at examples from a wide range of historical, religious and cultural contexts, including a mother's martyrdom in a Roman arena, the murder of the Archbishop of Canterbury, the burning at the stake of a young Joan of Arc, the execution of a novelist in nineteenth-century Asia, and, more recently, many self-inflicted deaths in the Middle East and beyond. This wide range of examples helps to illustrate how the term martyrdom has developed and is still used differently in various contexts around the world. Each chapter draws on visual images to illustrate the topic of martyrdom.

About the Author
Jolyon Mitchell is Director of the Centre for Theology and Public Issues at the University of Edinburgh. A former BBC journalist, he is author or editor of many books, articles and essays, including Media Violence and Christian Ethics, Promoting Peace, Inciting Violence, and Religion and the News.
or
Not Currently Available for Direct Purchase