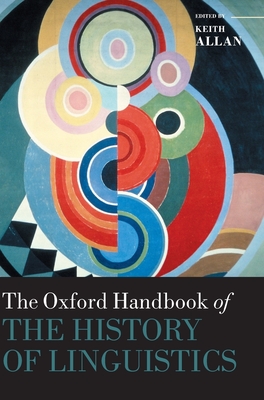 Oxford Handbook of the History of Linguistics (Oxford Handbooks) (Hardcover)
OUP Oxford, 9780199585847, 924pp.
Publication Date: March 28, 2013
* Individual store prices may vary.
Description
Leading scholars examine the history of linguistics from ancient origins to the present. They consider every aspect of the field from language origins to neurolinguistics, explore the linguistic traditions in different parts of the world, examine how work in linguistics has influenced other fields, and look at how it has been practically applied.
About the Author
Keith Allan is Emeritus Professor of Linguistics at Monash University. His books include Linguistic Meaning (two volumes, Routledge 1986), Natural Language Semantics (Blackwell, 2001), and The Western Classical Tradition in Linguistics, Second edition (Equinox, 2010). He is co-author with Kate Burridge of Euphemism and Dysphemism (OUP, 1991) and Forbidden Words (CUP, 2006) and co-editor with K. M. Jaszczolt of the Cambridge Handbook of Pragmatics (CUP, 2012).