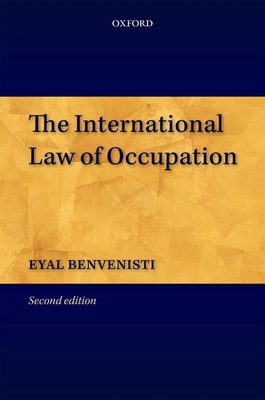 The International Law of Occupation (Hardcover)
Oxford University Press, USA, 9780199588893, 350pp.
Publication Date: April 30, 2012
* Individual store prices may vary.
Description
The law of occupation imposes two types of obligations on an army that seizes control of enemy land during armed conflict: obligations to respect and protect the inhabitants and their rights, and an obligation to respect the sovereign rights of the ousted government. In theory, the occupant is expected to establish an effective and impartial administration, to carefully balance its own interests against those of the inhabitants and their government, and to negotiate the occupation's early termination in a peace treaty. Although these expectations have been proven to be too high for most occupants, they nevertheless serve as yardsticks that measure the level of compliance of the occupants with international law. This thoroughly revised edition of the 1993 book traces the evolution of the law of occupation from its inception during the 18th century until today. It offers an assessment of the law by focusing on state practice of the various occupants and reactions thereto, and on the governing legal texts and judicial decisions. The underlying thought that informs and structures the book suggests that this body of laws has been shaped by changing conceptions about war and sovereignty, by the growing attention to human rights and the right to self-determination, as well as by changes in the balance of power among states. Because the law of occupation indirectly protects the sovereign, occupation law can be seen as the mirror-image of the law on sovereignty. Shifting perceptions on sovereign authority are therefore bound to be reflected also in the law of occupation, and vice-versa.
About the Author
Eyal Benvenisti is the Anny and Paul Yanowicz Professor of Human Rights at Tel Aviv University Faculty of Law. He was previously Hersch Lauterpacht Professor of International Law at the Hebrew University of Jerusalem Faculty of Law. He was formerly Director of the Cegla Center for Interdisciplinary Research of the Law (2002-2005) and Director of the Minerva Center for Human Rights at the Hebrew University (2000-2002). He is a member of the Global Law Faculty of New York University School of Law (since 2003) and has been a Visiting Professor of Law at Harvard Law School, Columbia Law School, University of Michigan School of Law, University of Pennsylvania Law School. A Humboldt Fellow at the Humboldt University and the University of Munich and a Visiting Fellow at the Max Planck Institute for International Law at Heidelberg. His publications include Sharing Transboundary Resources: International Law and Optimal Resource Use (CUP, 2002) and many articles.
or
Not Currently Available for Direct Purchase