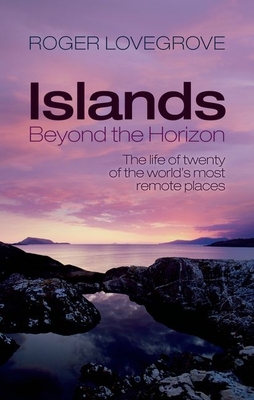 Islands Beyond the Horizon (Hardcover)
The Life of Twenty of the World's Most Remote Places
Oxford University Press, USA, 9780199606498, 224pp.
Publication Date: October 12, 2012
Other Editions of This Title:
Paperback (6/23/2015)
* Individual store prices may vary.
Description
The remote island has held an enduring place in our collect imaginations, as a spur to our wanderlust and as the inspiration for such classic tales as Robinson Crusoe. Now, in this attractively illustrated volume--filled with numerous photographs and an eight-page color section--Roger Lovegrove has gathered, for the first time, the stories of twenty of the most remote islands in the world. Wandering over a wide geographical area, from the Arctic and the Antarctic to the Atlantic and Pacific, Lovegrove takes us to islands familiar and unknown, ranging from the storm-bound island of South Georgia and the ice-locked island of Wrangel to the wind-swept, wave-lashed islands of Mykines and St Kilda. We travel to Halfmoon Island, a haven for penguins near the Antarctic, to tropical Tuamotu in French Polynesia, to the beautiful volcanic island of Pico, and to Tristan da Cunha, perhaps the most remote place on earth. Lovegrove set us down on each of these far-off exotic places, describing the diverse wildlife and vegetation to be found there, and highlighting the impact humans have had on their fragile ecosystems. He shows how the presence of humans has been felt in a variety of ways, from the exploitation of birds for food to the elimination of native vegetation for crops, and he points to Guam is an extreme example--perhaps the extreme example--of the dreadful effects that we can have on an oceanic island. Once a tropical paradise, modern Guam is, he writes, "defined by the silence of the birds." Throughout, Lovegrove reveals that whatever the nature of islands--distant, offshore, inhabited, uninhabited, tropical, or polar--their mystique and magnetism is irresistible. His Islands Beyond the Horizon will be the perfect escape for armchair travelers who yearn to visit far-flung exotic locales.

About the Author
Roger Lovegrove was Director of the Royal Society for the Protection of Birds in Wales for 27 years and since retirement has been a member of the board of The Countryside Council for Wales. He is the author of some ten books, including Birds of Wales, The Red Kite's Tale, and most recently, Silent Fields.
or
Not Currently Available for Direct Purchase