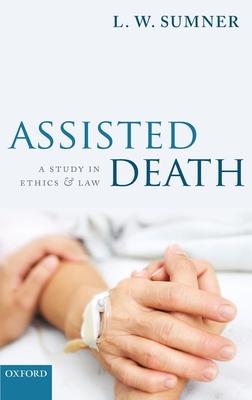 Assisted Death (Hardcover)
A Study in Ethics and Law
Oxford University Press, USA, 9780199607983, 236pp.
Publication Date: July 21, 2011
Other Editions of This Title:
Paperback (12/24/2013)
* Individual store prices may vary.
Description
Ethical and legal issues concerning physician-assisted suicide and euthanasia are very much on the public agenda in many jurisdictions. In this timely book L.W. Sumner addresses these issues within the wider context of palliative care for patients in the dying process. His ethical conclusion is that a bright line between assisted death and other widely accepted end-of-life practices, including the withdrawal of life-sustaining treatment, pain control through high-dose opioids, and terminal sedation, cannot be justified. In the course of the ethical argument many familiar themes are given careful and thorough treatment: conceptions of death, the badness of death, the wrongness of killing, informed consent and refusal, the ethics of suicide, cause of death, the double effect, the sanctity of life, the "active/passive" distinction, advance directives, and nonvoluntary euthanasia. The legal discussion opens with a survey of some prominent prohibitionist and regulatory regimes and then outlines a model regulatory policy for assisted death. Sumner concludes by defending this policy against a wide range of common objections, including those which appeal to slippery slopes or the possibility of abuse, and by asking how the transition to a regulatory regime might be managed in three common law prohibitionist jurisdictions.

About the Author
L.W. Sumner is University Professor Emeritus in the Department of Philosophy at the University of Toronto. He is the author of four books: Abortion and Moral Theory (1981); The Moral Foundation of Rights (1987); Welfare, Ethics, and Happiness (1996); and The Hateful and the Obscene: Studies in the Limits of Free Expression (2004). He is a Fellow of the Royal Society of Canada and recipient of the 2009 Molson Prize in Social Sciences and Humanities from the Canada Council for the Arts.
or
Not Currently Available for Direct Purchase