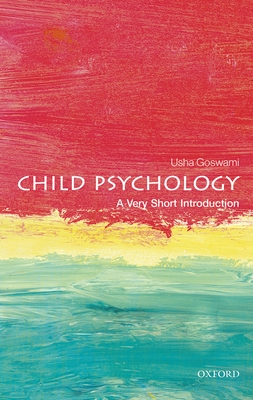 Child Psychology (Paperback)
A Very Short Introduction (Very Short Introductions)
Oxford University Press, USA, 9780199646593, 144pp.
Publication Date: December 1, 2014
* Individual store prices may vary.
Description
This Very Short Introduction provides an up-to-date, authoritative, and accessible guide to modern child psychology, from birth to early adolescence. Beginning with infancy, Usha Goswami considers the process of attachment and bonding, showing how secure attachments enable the development of self-understanding. Exploring childhood learning, ranging from aspects of language and thinking to cognitive reasoning, Goswami looks at how babies and toddlers develop an understanding of the physical, biological, and social worlds, and develop complex abilities like language and morality.
Demonstrating how learning is shaped by the environments surrounding the child; at home, school, with peers, and in wider society, Goswami emphasizes the importance of childhood friendships and siblings for psychological development. Introducing the key theories in child psychology, Goswami explains why children develop as they do and how society can further optimize their development through the adolescent years.
ABOUT THE SERIES: The Very Short Introductions series from Oxford University Press contains hundreds of titles in almost every subject area. These pocket-sized books are the perfect way to get ahead in a new subject quickly. Our expert authors combine facts, analysis, perspective, new ideas, and enthusiasm to make interesting and challenging topics highly readable.

About the Author
Usha Goswami is currently Professor of Cognitive Developmental Neuroscience at the University of Cambridge, and Director of the Centre for Neuroscience in Education at Cambridge. She has received a number of career awards, including the British Psychology Society's Spearman Medal (1992) and President's Award (2011); the Aspen Brain Forum Senior Investigator Prize in Neuroeducation, New York Academy of Sciences; and the Norman Geschwind-Rodin Prize for dyslexia research from Sweden. Goswami has written and edited a number of textbooks on child psychology, and has also written books on reading development and reasoning by analogy. She is a Fellow of the British Academy.