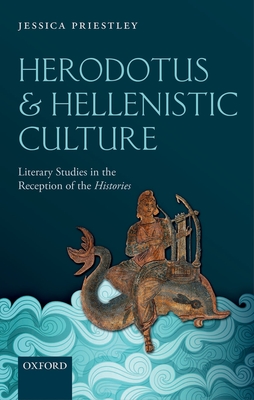 Herodotus and Hellenistic Culture
Literary Studies in the Reception of the Histories
Hardcover

* Individual store prices may vary.
Description
In a series of literary studies, Priestley explores some of the earliest ancient responses to Herodotus' Histories through the extant written record of the early and middle Hellenistic period. Responses to the Histories were rich and varied, and the range of Hellenistic writers responding in different ways to Herodotus' work is in part a reflection of the Histories'own broad scope. The Histories remained relevant in this later age and continued to speak meaningfully to a broad range of readers long after Herodotus' death. Herodotus and Hellenistic Culture explores a variety of discourses where Herodotus occupies an important place in the intellectual background, and, in particular, it draws attention to writers not usually categorized as historians in order to broaden our perspectives on Herodotus' cultural importance. Through discussions of contemporary discourse relating to, for instance, the Persian Wars, geography, the wondrous, aesthetics, literary style, and biography, it nuances our understanding of how ancient readers reacted to and appropriated the Histories to serve their own distinct rhetorical goals. The volume also contributes to scholarship that reappraises the very term 'Hellenistic', drawing attention to both diachronic continuities and synchronic diversity in ancient Greek literature.

Oxford University Press, USA, 9780199653096, 288pp.
Publication Date: April 27, 2014
About the Author
Jessica Priestley is a Leventis Postdoctoral Fellow at the Institute of Greece, Rome, and the Classical Tradition, University of Bristol.