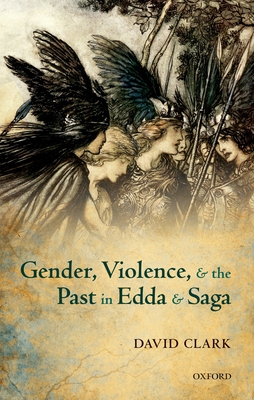 Gender, Violence, and the Past in Edda and Saga (Hardcover)
Oxford University Press, USA, 9780199654307, 182pp.
Publication Date: May 23, 2012
* Individual store prices may vary.
Description
Gender, Violence, and the Past in Edda and Saga is the first book to investigate both the relation between gender and violence in the Old Norse Poetic Edda and key family and contemporary sagas, and the interrelated nature of these genres. Beginning with an analysis of eddaic attitudes to heroic violence and its gendered nature through the figures of Gutrun and Helgi, the study broadens out to the whole poetic compilation and how the past (and particularly the mythological past) inflects the heroic present. This paves the way for a consideration of the comparable relationship between the heroic poems themselves and later reworkings of them or allusions to them in the family and contemporary sagas. The book's thematic concentration on gender/sexuality and violence, and its generic concentration on Poetic Edda and later texts which rework or allude to it, enable a diverse but coherent exploration of both key and neglected Norse texts and the way in which their authors display a dual fascination with and rejection of heroic vengeance.

About the Author
After completing his doctoral thesis at the University of Oxford, David Clark held Stipendiary Lectureships at a number of Oxford Colleges, before his appointment as Lecturer at the University of Leicester. His research focuses on medieval gender and sexuality and the modern reception of medieval literature, and his publications include Between Medieval Men: Male Friendship and Desire in Early Medieval Literature (OUP, 2009). He is translator of The Saga of Bishop Thorlak (Viking Society for Northern Research, forthcoming 2011), and co-editor of Blood, Sex, Malory: the Morte Darthur, its sources, and reception (Boydell, 2011); Anglo-Saxon Culture and the Modern Imagination (Boydell & Brewer, 2010), and Old Norse Made New: Essays on the Post-Medieval Reception of Old Norse Literature and Culture (Viking Society for Northern Research, 2007). He is currently writing a book on friendship in medieval European literature.
or
Not Currently Available for Direct Purchase